Beatlemania

The Beatles music set the pop rock standard for most of the 1960's. Now, in 2017, The "Cast" of Beatlemania recalls the memories of that exciting era when the Fab Four ruled the world of rock 'n' roll.
In the early 1960's, The Beatles not only became a musical force but a sociological entity as well. Their hair, clothes and humor all contributed to their amazing impact. This also happens to be the 50th anniversary of one of their most iconic albums.
Probably the most celebrated of rock groups, The Beatles dominated rock music from the early 1960's until they formally disbanded in 1970. Originally inspired by such U.S. performers as Elvis Presley, Chuck Berry and Buddy Holly, The Beatles recaptured most of the freshness and excitement of the earliest days of rock 'n' roll.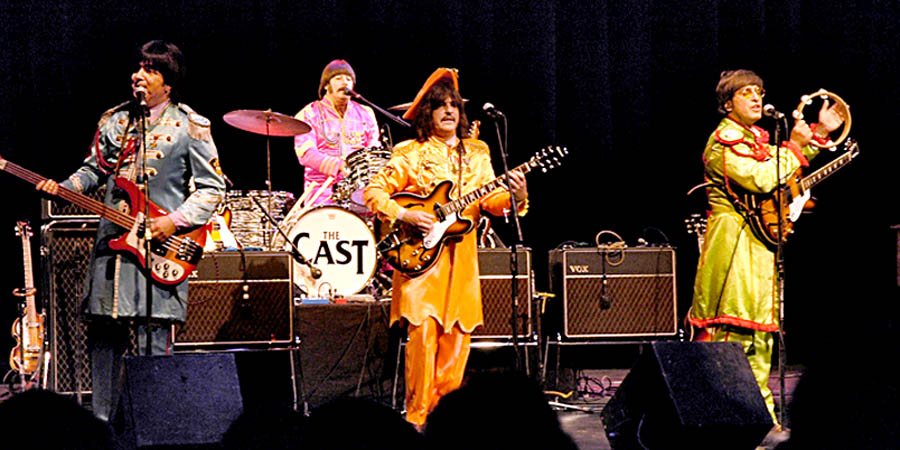 Even today, The Beatles remain universally popular in a music culture that thrives on look-alike and sound-alike bands. They were and remain unique in time through the artistry and talents of The "Cast" of Beatlemania...featured on Broadway and around the world!
Read The Cast bios and learn why this is bound to be one of the finest Beatle Tributes you will see...and right in your own back yard.


Tickets will be $5 more at the door on the day of the show. Doors open at 5:30pm, show starts at 7:00pm